What to Do with Your Old Entertainment System
5 Things You Can Do
---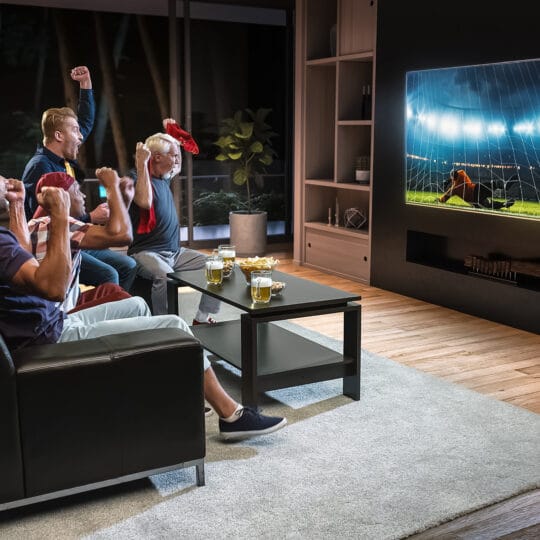 Your entertainment system has served you well with plenty of memorable nights with family and friends. When you're ready for an upgrade, you'll need to figure out what you want to do with your old entertainment system. Learn what your options are.
What to Do with Your Old Entertainment System
Find a new spot in the house for it. If your old TV can be reused, your problem is solved. Old items that still work can serve a purpose, regardless of whether you still want it. Consider donating or selling your old TV if it's still functional. Someone else will be sure to enjoy your discarded appliance.
Check out local recycling centers and opportunities. Although TVs are not allowed for most curbside pickups, many municipal companies will allow you to recycle your old TVs and computer monitors for a fee. Some companies allow one day per month for large appliance pickup. Call first to confirm that they'll accept your item. If they won't allow you to leave an old TV for pickup, try finding out if there's a drop-off site where you can take it yourself.
Donate or sell it. Is your TV still in working condition? Just because you don't want it doesn't mean someone else won't enjoy it! Put it up for sale on your local yardsale site, or consider donating it to a local charity.
Ask around when TV shopping. If you're replacing your old TV, try asking whether you have options regarding your old TV. Although many big-box stores don't offer this service, it's possible that the independent electronics store where you're shopping could offer the pickup of your old TV when they deliver your new model. It will be well worth it if they agree to take it for you.
Call JDog Junk Removal & Hauling. At JDog Junk Removal & Hauling, we are on a mission to practice Respect, Integrity, and Trust. We follow the principles of hard work, dedication, and community service in every job we do. Contact us today by calling

844-GET-JDOG

to schedule a pickup for your unwanted entertainment system.