National Back to School Month
How You Can Prep for a Successful Year
---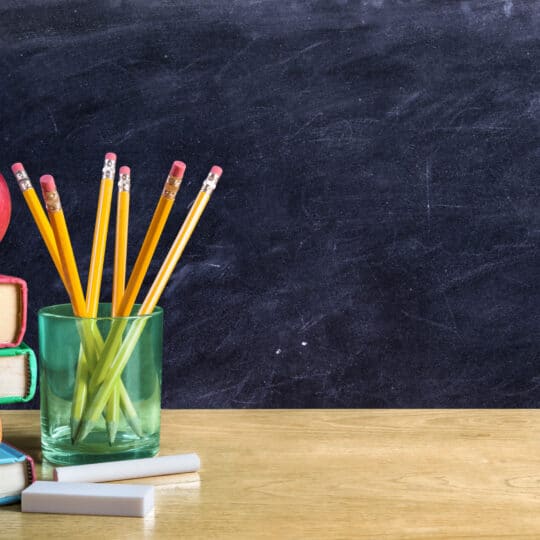 It's that time of year! Back-to-school ads are in full swing, stores are filled with colorful school supplies, and your kids are anxiously awaiting that email or letter saying who their new teacher is. You probably already observe a holiday celebrated all August without even trying: National Back to School Month. This fun holiday was established in the 1960s to encourage students, teachers, and parents to get ready for a new school year. You can get ready by getting rid of items that cause clutter and chaos in your home.
What You Can Get Rid of Now for a Successful School Year
Outgrown clothes and shoes. It's a great time to clear your closet and donate those articles of clothing that are simply taking up space. When deciding what can be donating and what should be thrown away, do a quick inspection for stains and holes. For shoes, take a look at the bottoms to see if they are worn out.
Old supplies. Crayon stubs, dried-out markers, and full notebooks are a recipe for frustration and chaos in your office and homework station. Sort through the old supplies and get rid of the unusable items. Did you know you can recycle your old crayons by sending them to Crazy Crayons? This organization helps eliminate waste by turning your used crayons into new crayons!
Last year's paperwork and projects. Recycle that old spelling quiz and say goodbye to the macaroni artwork. If you are having a hard time parting with sentimental things like kids' artwork, consider scanning it to it electronically so you can enjoy it forever—without the clutter.
Call JDog Junk Removal & Hauling to Celebrate National Back to School Month
JDog Junk Removal & Hauling is here for your big and small hauls, whether you are getting rid of an old couch or decluttering before the new school year. Our transparent pricing model is based on how much space your junk takes up in our truck, so go ahead and throw that bag of clothing or laptop in with your old mattress. Call us today at 844-GET-JDOG to schedule a service.