Area Rug Disposal
Your Options and What You Need to Know
---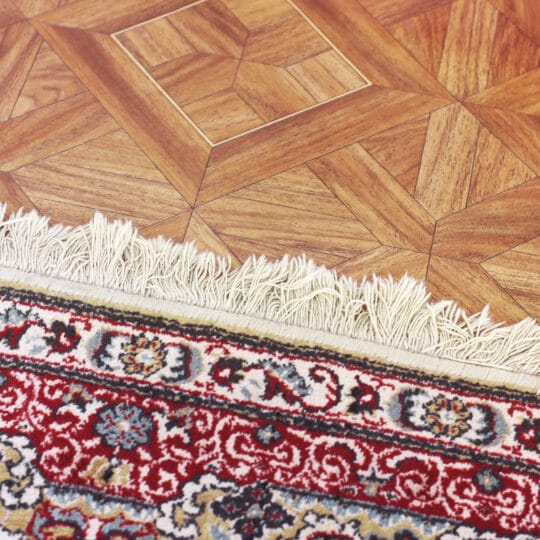 Now that you're ready to get rid of your old rug, do you know what to do? Before you put it out with the rest of your trash, read on to learn your eco-friendly options for area rug disposal.
Area Rug Disposal
Why You Shouldn't Throw It Away
While many waste management companies do pick up area rugs as part of bulk pickup programs, you should not throw away area rugs because they end up in a landfill, adding to waste and leaching toxic substances.
Your Options for Removal
Sell it. If your old area rug is still in good condition, check out websites that offer a way to sell locally like Facebook Marketplace or Craigslist. Just take pictures, give the proper dimensions, and be honest about any imperfections on it.
Find a new use for it. Your area rug might not be great for your living room anymore, but maybe your spare bedroom or basement could use an update. Some people even put it on their garage floor to make the space more accommodating for hanging out.
Donate it. Many nonprofits will accept area rugs in relatively good condition. Sometimes they will pick up your donation for free. Your rug goes to good use and you get it out of your home easily! Win-win.
Bring it to a recycling facility. Nearly all components of rugs can be recycled and turned into new products. Check for a multi-purpose recycling facility in your area. Be sure to do your research for the right facility first, or you might make your way there and discover you can't drop it off. Plus, ask if there is a recycling fee.
Call JDog Junk Removal & Hauling. The Veterans and Military family members know just what to do with your old area rug. If it's still in good shape, we'll find the right place to give it a second life, and if it's not suitable for donation, we'll bring it to the proper recycling facility. We do all the work for you so you don't have to and you can feel good about how you're getting rid of your old rug. All you have to do is call us! You can expect transparent pricing and on-time, respectful service. Call us today at

844-GET-JDOG

to schedule a pickup.