Out with the Old, In with the New Year
4 Things You Can Get Rid of Now
---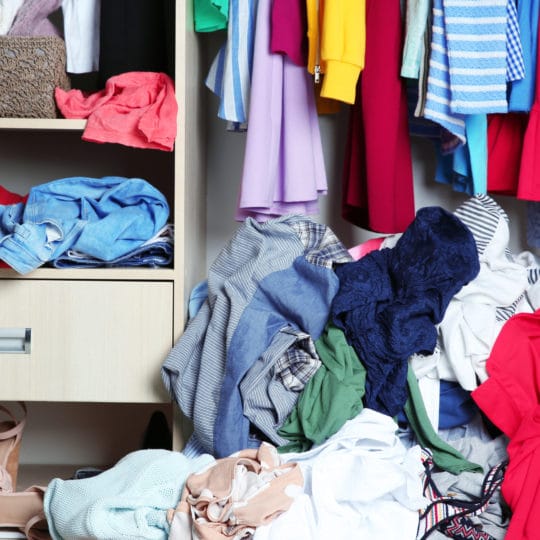 While the chilly weather is encouraging you to spend more time inside, have you noticed an abundance of stuff? You're not alone, and it's time to cut out that clutter. Read on to learn four things you can get rid of now.
4 Things You Can Get Rid of Now
Clothes you no longer wear. We all have those clothes with holes or unsightly stains in our closets that we mean to fix up to wear again. We also have the clothes we never wear—but maybe we will in the future!? It's time to say goodbye to these things that take up space that you won't wear again, no matter your intentions. Donate the wearable clothes, and put the holey, stained articles out with the trash.
Broken furniture. When you think about the things that take up the most space in your home, furniture is probably one of them. How long has a broken chair been sitting in your attic, waiting for the day you'll have time to repair it? While you have the best of intentions, if you're not a regular DIYer, it's time to get it out of the house. You might even be able to make some money off of it! If it is repairable, consider putting it for sale on your local Facebook Marketplace group at a steep discount. Someone might take it off of your hands.
Old paperwork. Recycle the items you no longer need. (Be sure to shred documents with personal information first!) If you are having a hard time parting with sentimental things like kids' artwork, consider scanning it to it electronically so you can enjoy it forever—without the clutter.
Toys. Did the gift-giving of the holidays bring attention to your overstocked playroom? Sort through the toys to see which ones are still age- and interest-appropriate. Make three piles: ones they want to keep, ones that are in good enough shape to be donated, and those that have seen their last playtime.
Ready to Say Goodbye to Clutter?
JDog Junk Removal & Hauling is here whether you are getting rid of something big, like a couch, or decluttering smaller items like old toys. When you call us, you can expect transparent pricing, a uniformed team, and on-time and respectful service. The Veterans and Military family members at JDog serve the community with the same values they lived by when serving our country: Respect, Integrity, and Trust. Call us today at 844-GET-JDOG for a free estimate and to schedule a service.