Where to Donate Old Toys
Four Ideas to Help You Clear the Clutter
---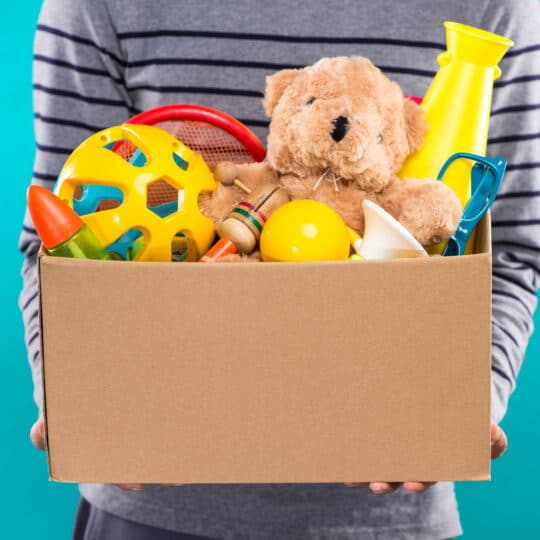 With the holidays just a few weeks away, many families are looking at their current toy inventory and wondering how they can even fit more presents. Here's an idea for you: have your kids go through the toys they don't want anymore, and get them out of the house! Instead of throwing them away, you can donate your old toys in good condition to give them a second life and keep them out of the landfill.
Where to Donate Old Toys
Shelters
Family shelters often rely heavily on donations to help the temporary residents get back on their feet and feel valued. Toys are great for the children staying at shelters, offering fun and a little bit of normalcy.
Facebook Marketplace
While not an official donation service, you can offer your toys for free on Facebook Marketplace. Your toys might go to a family who can't afford them otherwise.
Preschools
Preschools are always on the market for new (to them) toys to help entice their students and offer variety. Call around to see if any are willing to take your donation. Expect them to only take hard toys that can be thoroughly cleaned; they likely won't take stuffed animals that can harbor pests.
Call JDog Junk Removal & Hauling to Donate Old Toys
We donate and recycle 60% to 80% of the items we haul—including your old toys that are in good condition. Plus, when you schedule a pickup, you can get rid of the other items in your home taking up space! We'll handle the sorting and guesswork so you don't need to figure out where your toys can get more use. And no need to collect an entire truck-worth of items you no longer need! Our pricing model is based on how much you have, so we can even haul smaller loads. Call us today at 844-GET-JDOG to schedule a junk removal and hauling service with your local Veterans and Military family members.