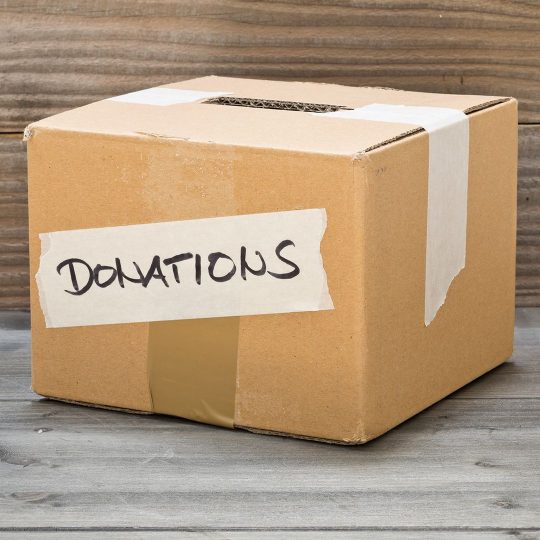 At JDog Junk Removal & Hauling we serve the community by donating items to local charities. We help you get your unwanted items in your home or business into the hands of people who could use them. We will donate them to the charity of your choice. Or, we will choose one of our partner Veteran, children or family charities. We do this to serve the community and as a way to protect the environment. 60-80% of the items we haul away are kept out of the landfill.
How It Works
Here's how the charitable donation process works:
Our team will arrive on-time for the scheduled appointment.
We will clean up your items, load it onto our truck and haul it away to a donation center.
Serving as a Veteran Value
We have served our country. Our focus on the community and the ability to make charitable donations gives us the opportunity to serve our communities.
More Questions?
Find out more about us, charitable donations, and the junk we remove.
---
The JDog Junk Removal & Hauling Promise
Mission-Driven
We are on a mission to empower Veteran business ownership. We believe in Respect, Integrity, and Trust. We follow the principles of hard work, dedication, and community service.
Transparent Pricing
Our up-front junk removal pricing is based on weight and volume, and includes labor, travel, transport, and disposal or recycling. Get a free estimate and we'll contact you with pricing.
Eco-Friendly
We reuse, recycle, resell, and re-purpose your items whenever possible. 60-80% of the items we haul away are kept out of the landfill.
Respectful Service
We arrive when expected. We respect your time, your home and your belongings. We are licensed, where required, and fully insured.
---