How to Get Rid of a Kayak
Your Options
---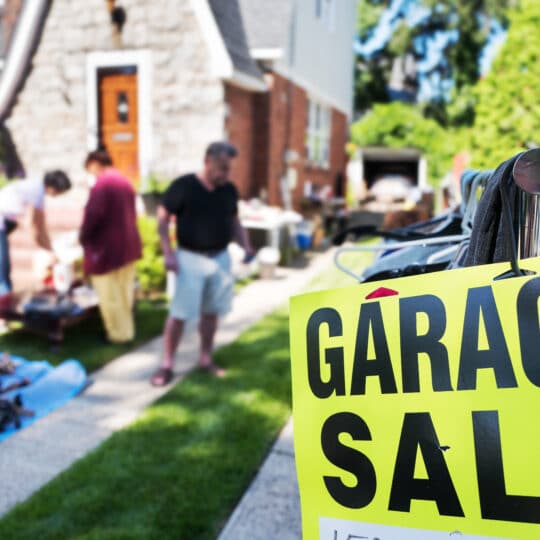 It's time to say goodbye to summer fun and put away your favorite activities until next year. It's also a great time to evaluate what you don't want to keep anymore so you don't store anything unnecessarily. The bigger items can be more challenging to get rid of because you can't just put them out on the curb with the rest of your trash. Are you a water sports lover ready to move on from your old gear? Read on to learn how to get rid of a kayak.
How to Get Rid of a Kayak
Sell it: Utilize online platforms like Craigslist, Facebook Marketplace, or specialized kayak-selling websites to find a new owner for your kayak. Be sure to sell it at a discount because it's less valuable than a new one.
Donate it: Consider donating your kayak to local clubs, schools, or community organizations that may use it for recreational programs or events.
Recycle it: Check with your local recycling facilities to see if they accept kayaks. Some plastics can be recycled, contributing to environmental sustainability.
Trade-in programs: Explore if any outdoor or kayak retailers offer trade-in programs, allowing you to exchange your old kayak for store credit or a discount on a new one.
Local kayak clubs: Connect with local kayak clubs or enthusiasts interested in buying or taking your kayak off your hands.
Boat disposal services: Research specialized boat disposal services that can responsibly dispose of your kayak in an environmentally friendly manner.
Local water sports rental companies: Inquire if local rental companies are interested in purchasing used kayaks for their fleets.
Garage sale: Host a yard sale for your community and put out the kayak with the rest of the items you'd like to sell. This gives you the opportunity to get rid of other things you don't need at the same time.
Choose the Easy Option: Call JDog Junk Removal & Hauling.
Getting rid of a kayak on your own can be challenging, so give JDog Junk Removal & Hauling a call. We'll take it off your hands and donate or recycle what we can. Contact us today to find out more about what we can take.