Meet the hard-working team at JDog Junk Removal. Our friendly team consists of dedicated individuals who won't rest until you're satisfied with their service. Learn more about each team member here.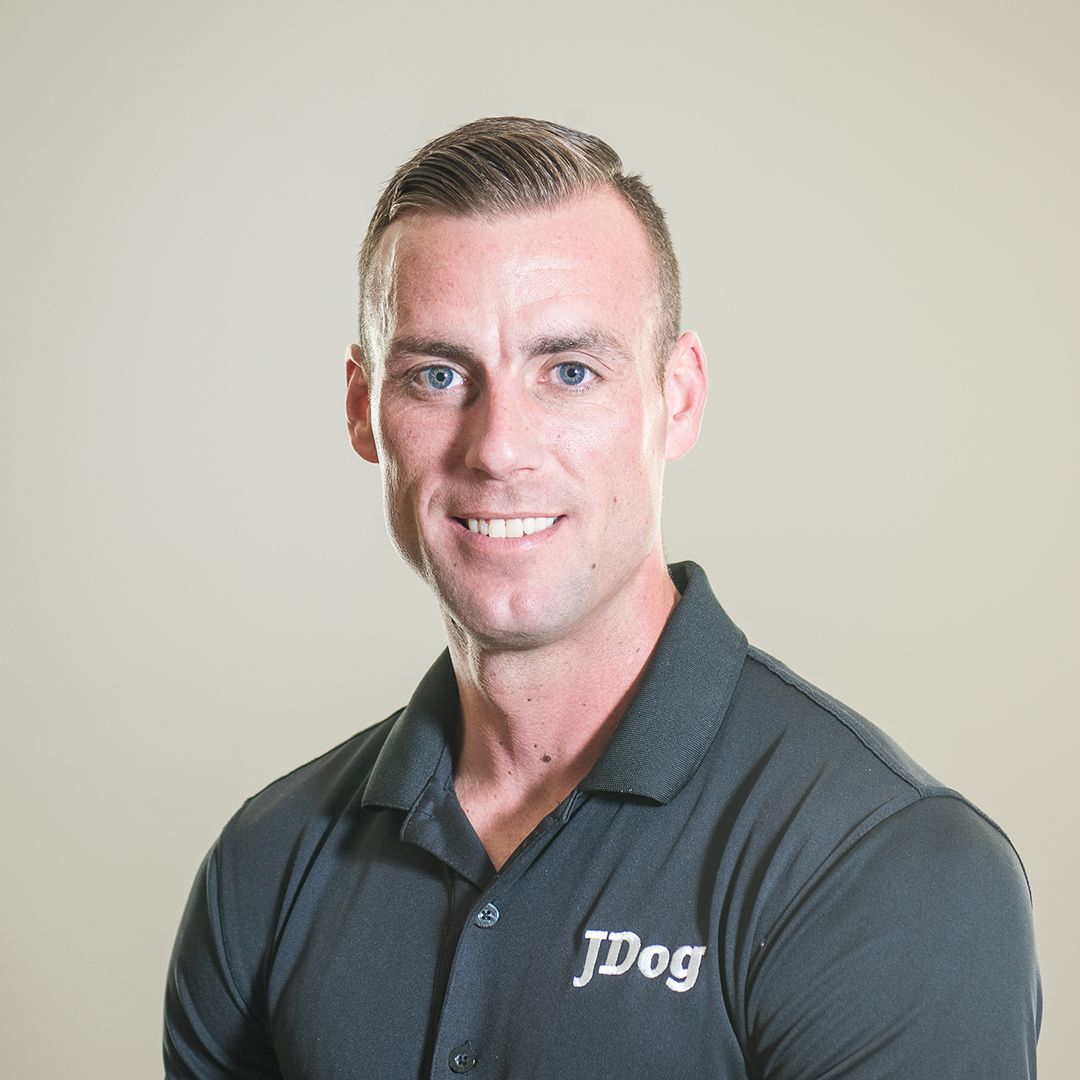 Chad Allen
General Manager
U.S. Marine Corps
Chad Allen is a General Manager at JDog and a U.S. Marine Corps Veteran.
Chad entered the Marine Corps immediately after high school and proudly served on active duty for ten years. His service included two tours in Fallujah, Iraq. Chad later taught at the Marine Corps Communications Electronics School and then became a Drill Instructor at Parris Island, South Carolina. After retiring as a Chief Drill Instructor and Staff Sergeant in 2013, Chad moved to Pennsylvania where he worked in commercial contracting while completing a Bachelor's Degree in Integrated Leadership.
"My role at JDog allows me to lead with integrity and deliver that level of trust and service to the customers and communities we serve."
Tylor Hughes
Team Leader
U.S. Army
Tylor Hughes is a JDog Team Leader and a U.S. Army Veteran.
Tylor entered the U.S. Army shortly after graduating high School. He specialized in satellite and radio communications while on active duty for six years. His service included a tour in the Middle East.
"The culture of JDog values and mission at JDog places values on both military ideals and private sector success and I am grateful for the opportunity to be a part of this team. I look forward to serving homes and businesses in Delaware and Pennsylvania communities."
Jon Maguire
Team Leader
U.S. Army
Jon Maguire is a U.S. Army Veteran and a key member of our JDog Maryland team.
Jon enlisted in the Army in 1998 and proudly served two active duty tours over 8 years as well as 5 years in the Army Reserve. His first active duty tour was a deployment to Egypt as a member of the 505th Parachute Infantry Regiment, 82nd Airborne Division, Fort Bragg, N.C.
After spending five years in the Army Reserves as a member of the with the 304th Training Regiment, Lewiston, Maine, Jon chose to resume his active duty and was deployed to Afghanistan for 15 months. He was later stationed in Germany and saw additional deployments with Army engineering operations in Afghanistan and Kuwait.
Jon departed the Army in 2012 but proudly continues the spirit of his Army service as a military spouse. His wife has spent the past 13 years in the U.S. Army and presently serves as an instructor at the Defense Information School, Fort Meade, MD.
"I was attracted to the JDog business model because we seek to deliver a valuable consumer service while staying true to the values and military ideals I lived firsthand in the U.S. Army."
Sean McNulty
Team Leader
Military Family Member
Sean McNulty is the Team Leader for Maryland. While not an Armed Forces Veteran, Sean embraces military values and has a passion for applying respect, integrity and trust in relationships with his customers and co-workers. With Navy and Marine Corps Veterans for grandfathers, Sean honors their legacy with his personal dedication to country and hard work.
Sean graduated from Coastal Carolina University with a Bachelor's Degree in Communications. After graduation, he moved to Sydney, Australia and worked as a sales and marketing representative for a financial services firm.
"The opportunity to work on this team, with others whose military service I value and respect, is a blessing and I am excited to serve and be fully engaged in the communities we serve throughout Maryland!"
Sean Nader
Team Leader
Military Family Member
Sean Nader is the Team Leader for West Philadelphia and the Eastern Main Line, Pennsylvania. While not an Armed Forces Veteran, his Grandparents met, and were later married, while each served on active duty with the U.S. Army during the Korean War. Sean exemplifies the concepts of selfless service to customers and his teammates and takes pride in delivering the JDog Brand with Respect, Integrity, and Trust.
Sean has a B.A. degree in Culinary Arts and is currently pursuing a second degree in business at Delaware Valley College.
"I value the camaraderie and work-ethic of our teams. We strive for service excellence in business, in communities, and with one another."
Chris Tyson
General Manager
U.S. Navy
Chris Tyson is a General Manager at JDog and a U.S. Navy Veteran. Chris entered the Navy shortly after completing high school and proudly served on active duty for 10 years. His service included strategic patrols on a ballistic missile submarine, a deployment to Djibouti, and a tour at the Naval Ordinance Test Unit in Cape Canaveral, FL. After completing his active duty in 2012, Chris moved to Maryland where he serves in the Naval Reserves while completing a bachelor's degree in history at the University of Maryland, College Park.
"JDog is a growing brand. Our teams provide valuable consumer and community service while utilizing and building upon skills acquired in the military."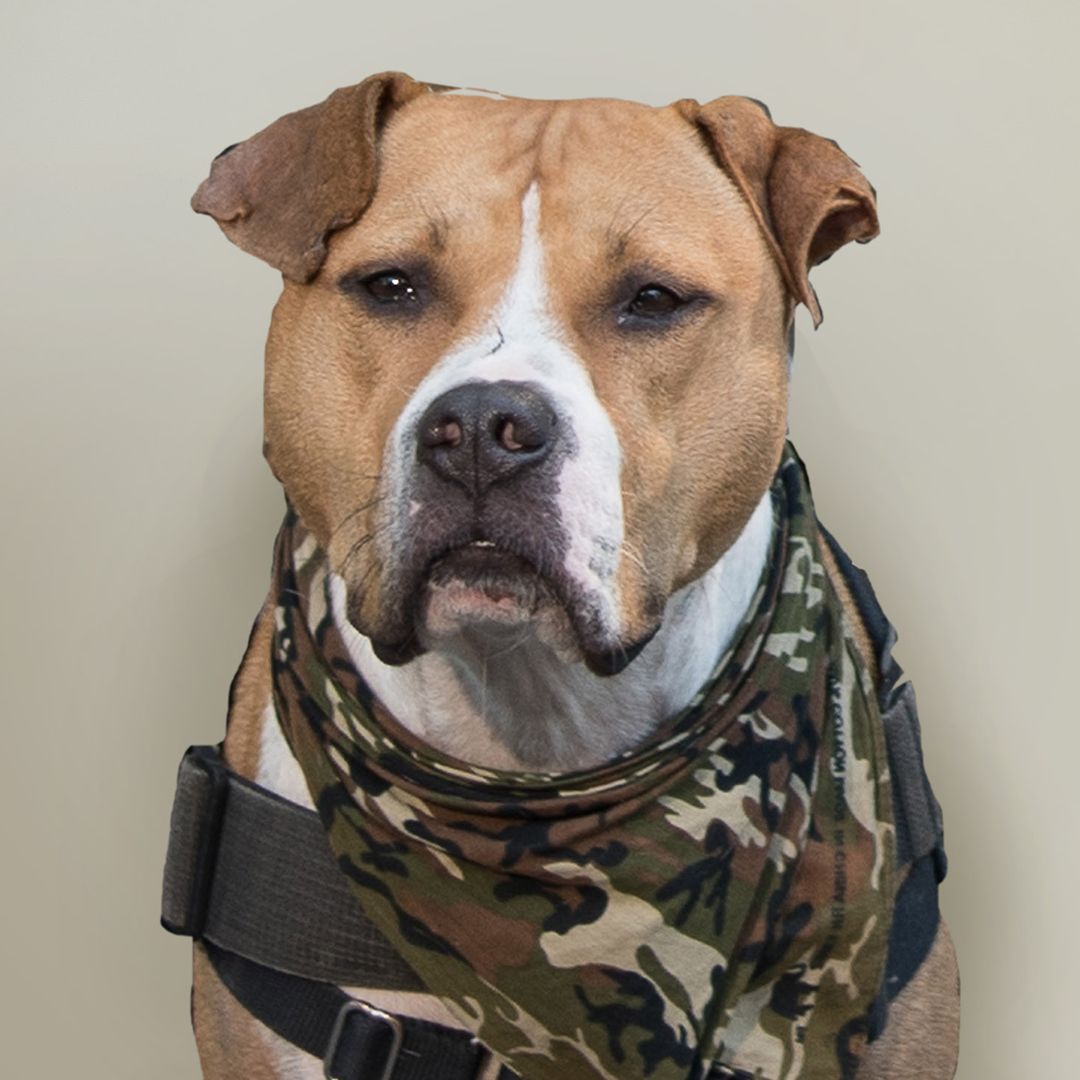 Buddha
Certified Service Dog
Buddha is the service dog of JDog Crew Leader and U.S. Army Veteran Tylor Hughes.
---